I'm having to remind myself to live in the moment lately instead of looking ahead, or overwhelming myself. It's hard not to think ahead, when things are settling into place for next semester. I found out last week that the boys got into the Eccles lab at my college, which is basically like a preschool. I'm really excited because it's structured well, they feed them 2 meals and a snack, and I feel like it will especially be good prep for Chandler for kindergarten next fall. Next good news- tuition is based on income, so we will only be paying about $400 a month for the two of them and they are going 2 days a week from 8am-5pm. So that takes care of two of my school days. Avry will be taking them my other clinical day, and I'm hoping my friend Sara will continue watching them Monday mornings while I go to class that day.
Anyways, now that I'm focusing on the future again, let's get back to the present. We got dumped on last night with at least 6 inches of snow. It's absolutely beautiful and Chandler told me Santa must be getting closer if we are getting this much snow. I agree. And to top it off, it's the most perfect snowman snow, so we set out to build a snowman.
Rowan didn't last too long in the snow, he mostly laid there and ate it, and then cried to go inside. Chan and I however built this awesome 3 foot snowman...named Frosty.
After that, I had some fun taking pictures of him. This is how he feels about the snow.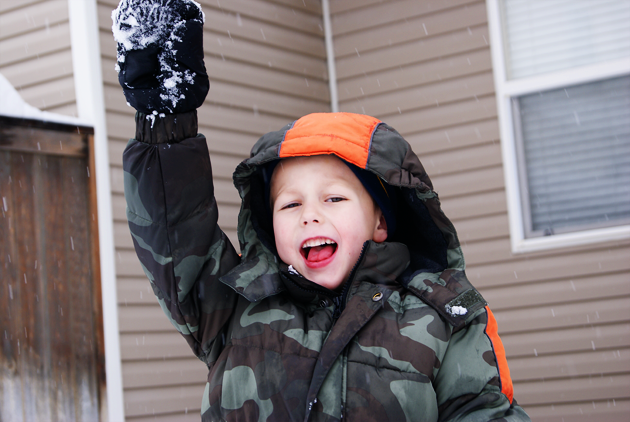 And I love this picture. I know you can't see his one eye, but I love the angle, the black and white, everything. Did I mention I am learning more about my camera, and I'm in love? Now I'm starting to realize that I want a telephoto lens to do some other things that my kit lens doesn't do.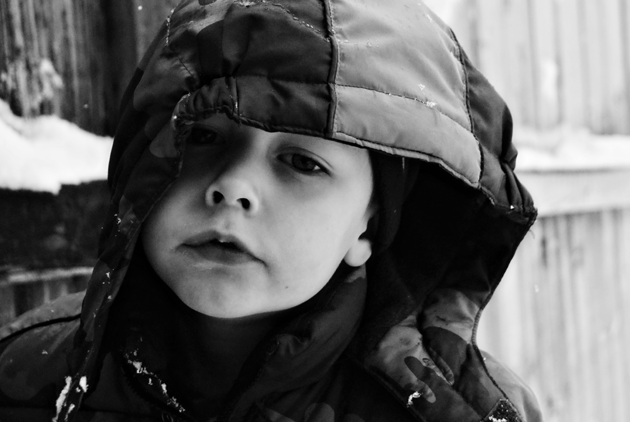 After we came inside, I started making goodies for the neighbors. We went with chocolate chip cookies w/Christmas sprinkles, Peppermint Bark, and Oreo Truffles. I think the boys must have eaten their weight in chocolate, and I'm not far behind them. I keep waiting for either of them to say that they feel sick, but I guess they have my tolerance for sugar. :)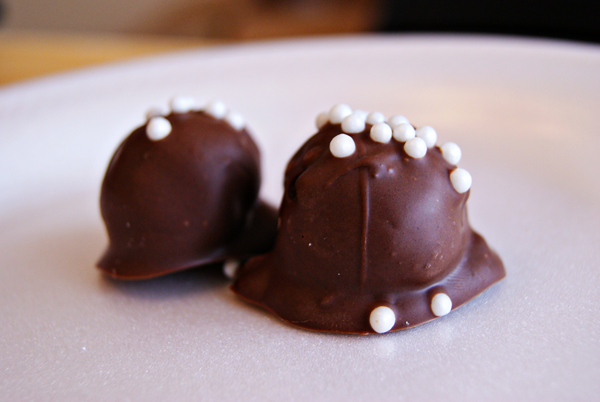 One last thing I must mention - we've had all of the presents wrapped under the tree for over a week, and not one piece of wrapping paper has been ripped off. Instead the boys pet the wrapping paper, hold the packages and Chandler looks for his name. It's adorable and brings back great memories from when I was a kid.