Ever since we told the boys we were going to Disney in August, they've been so excited. Since they don't have much of a concept of time though, it's hard for them to think we are ever going. We are still 4 months away, so when I got the chance to take the whole family to a preview of the Disney Store at City Creek before it opened to the public, I was so excited for them.
We parked downtown, but far enough away that we could take the train. The boys love being able to take the train, it's such a novelty for them. Once we got to City Creek, we had a bit of a problem getting in. There was security all around and they looked at me like I was crazy when I told them I was media for the Disney store opening. I got ahold of my contact and after waiting for 15 minutes, we were escorted up to the store.
The boys were in heaven and if they could have bought everything in the store I think they would have. It's a fun interactive store. Chan sat down to color for a while.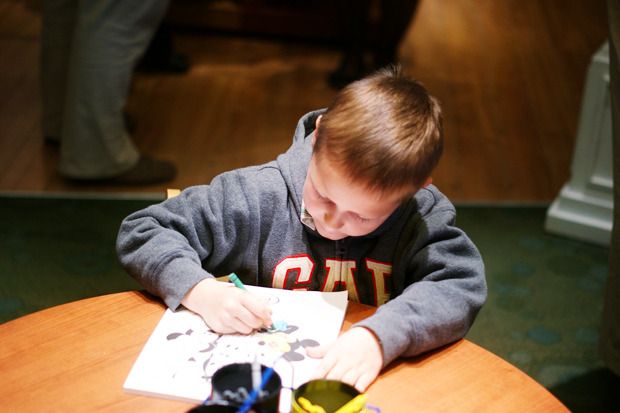 Rowan took a liking to one of the employees who brought out a remote controlled mater car for him to play with.
The boys left content and we went over to Gateway for some dinner.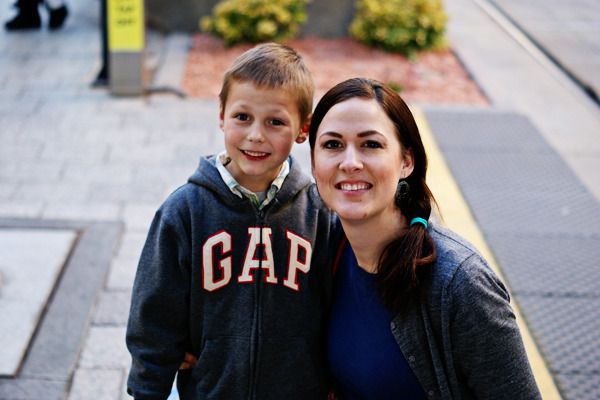 Here's my silly Mickey Mouse holding a Mickey Mouse that he currently sleeps with every night now.