This year we were able to spend 5 wonderful days with family in Idaho. The trunk was packed tight and I don't know how we fit everything, but we did. We left on Thursday evening and got up there at about 10:30 pm. The boys were wired to say the least and continued on like that for the next 4 days. :) All day Friday, we spent the day with Snedakers. It was the best night for everyone to get together since Marshall's brother's family was headed down to Utah for Christmas. We spent the day eating, playing games, and enjoying each other's company. That night we played chimes which is a pretty fun tradition that they've always done. We also did a fun little gift exchange and the kids got in on that one too. Then we sang carols and exchanged sibling gifts. We got a bunch of marshmallow shooters and I think everyone had some fun with those.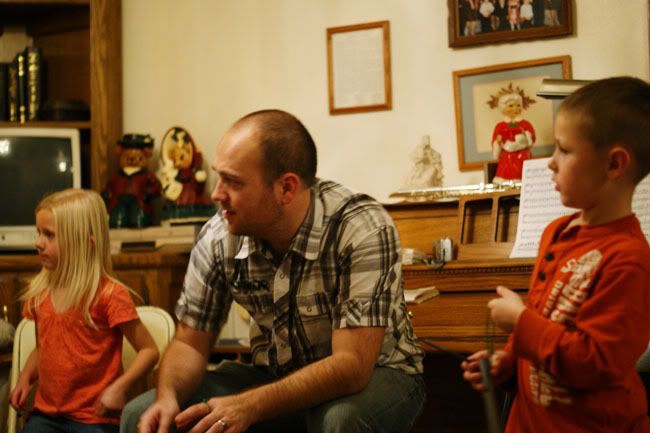 Christmas Eve we spent at my parent's house. I started the day with a nice long workout and then we all hung around. I went to Idaho Falls with my dad to do some last minute shopping as well. We spent a few hours making Christmas cookies and after 5 dozen somehow they all got eaten, (including the cookies we had set aside for Santa.)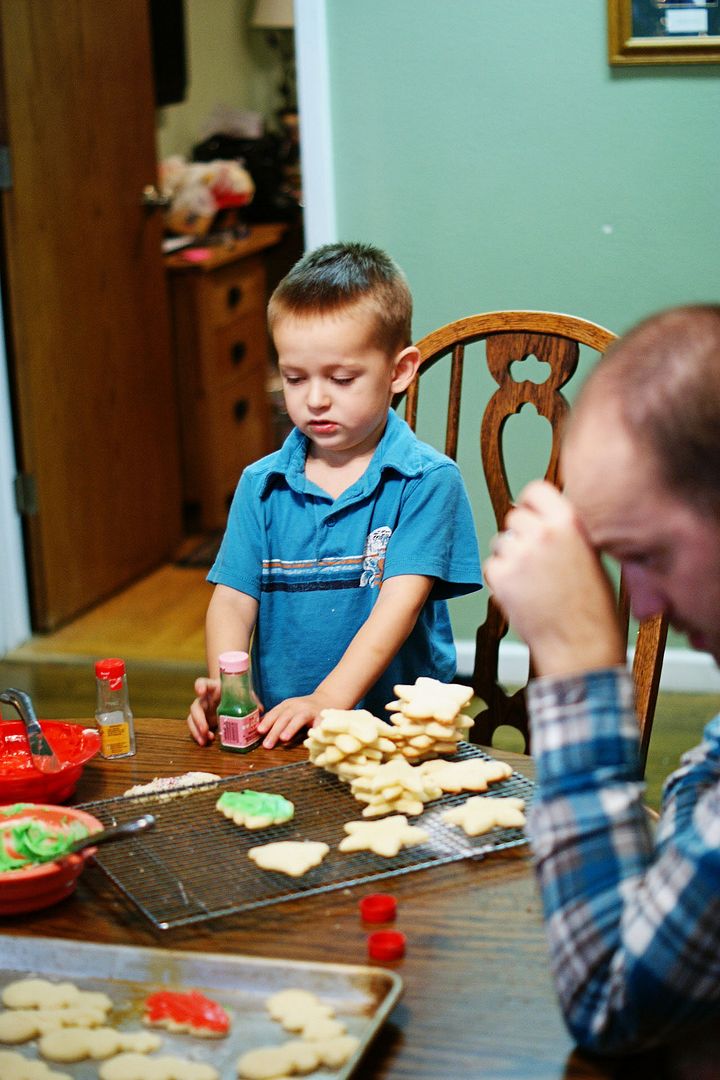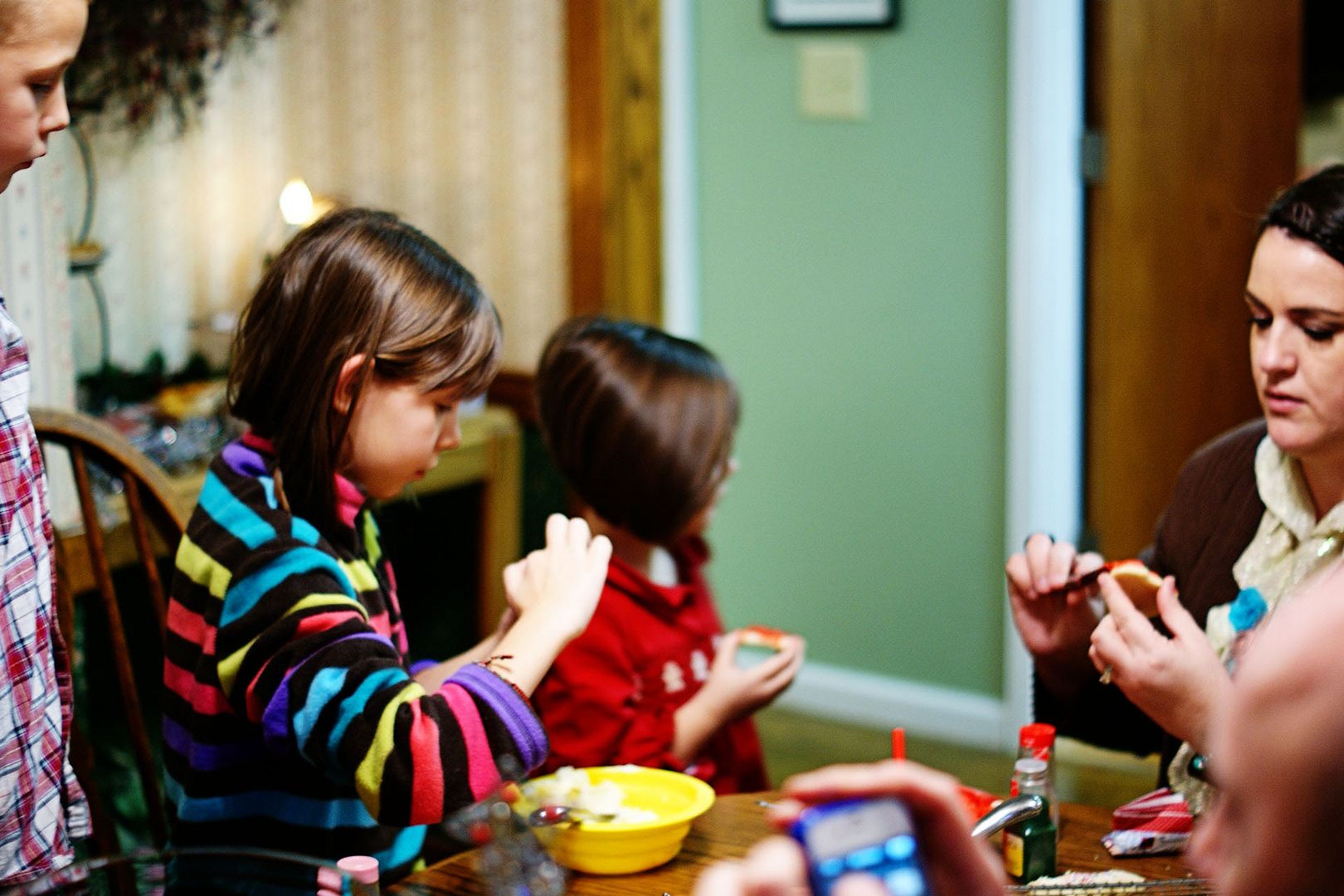 We had our classic Christmas Eve dinner of Hoagies, salads and cold shrimp. YUM! The boys got to open their Christmas jammies and I must say that they looked VERY cute.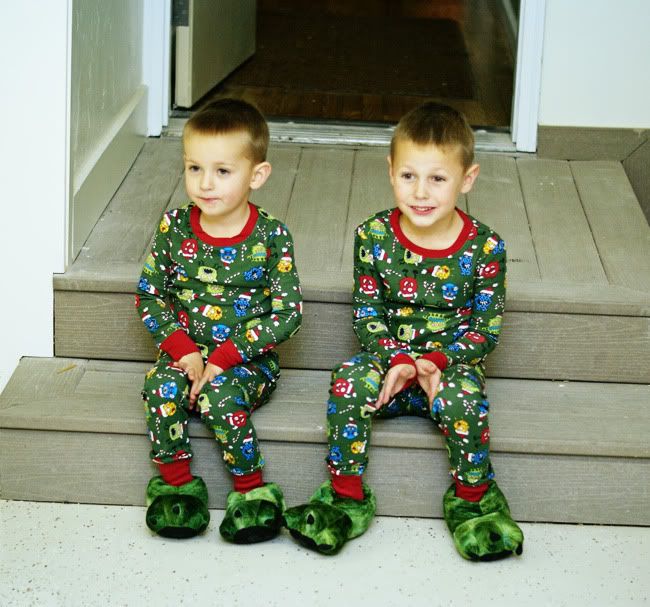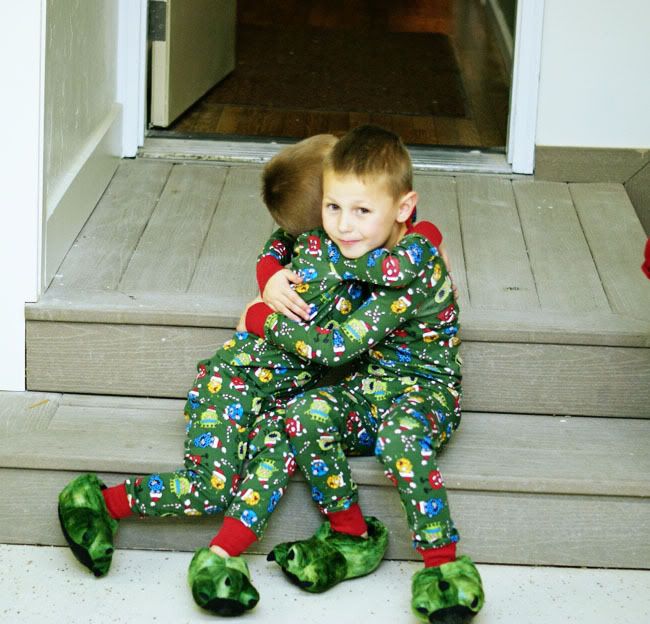 Afterwards we watched the nativity, sang some songs and watched the show 17 Miracles. It was a very humbling show to watch. The kids all put food out for the reindeer and then we got them into bed. It was close to midnight before they all went to bed. I made a fun movie of Christmas Eve, all on my phone. Marshall and I both got the iphone 4s back in November, and I've had so much fun with it. All of the video was taken with an 8 mm app and edited in iMovie. Yes they have imovie for iphone! Way cool, right?
The next morning we got up at around 8:30 am and the boys were so excited with what Santa had brought. He brought duplicate presents this year, thus no fighting. Santa is one smart cookie. We opened presents, and had a delicious Christmas breakfast.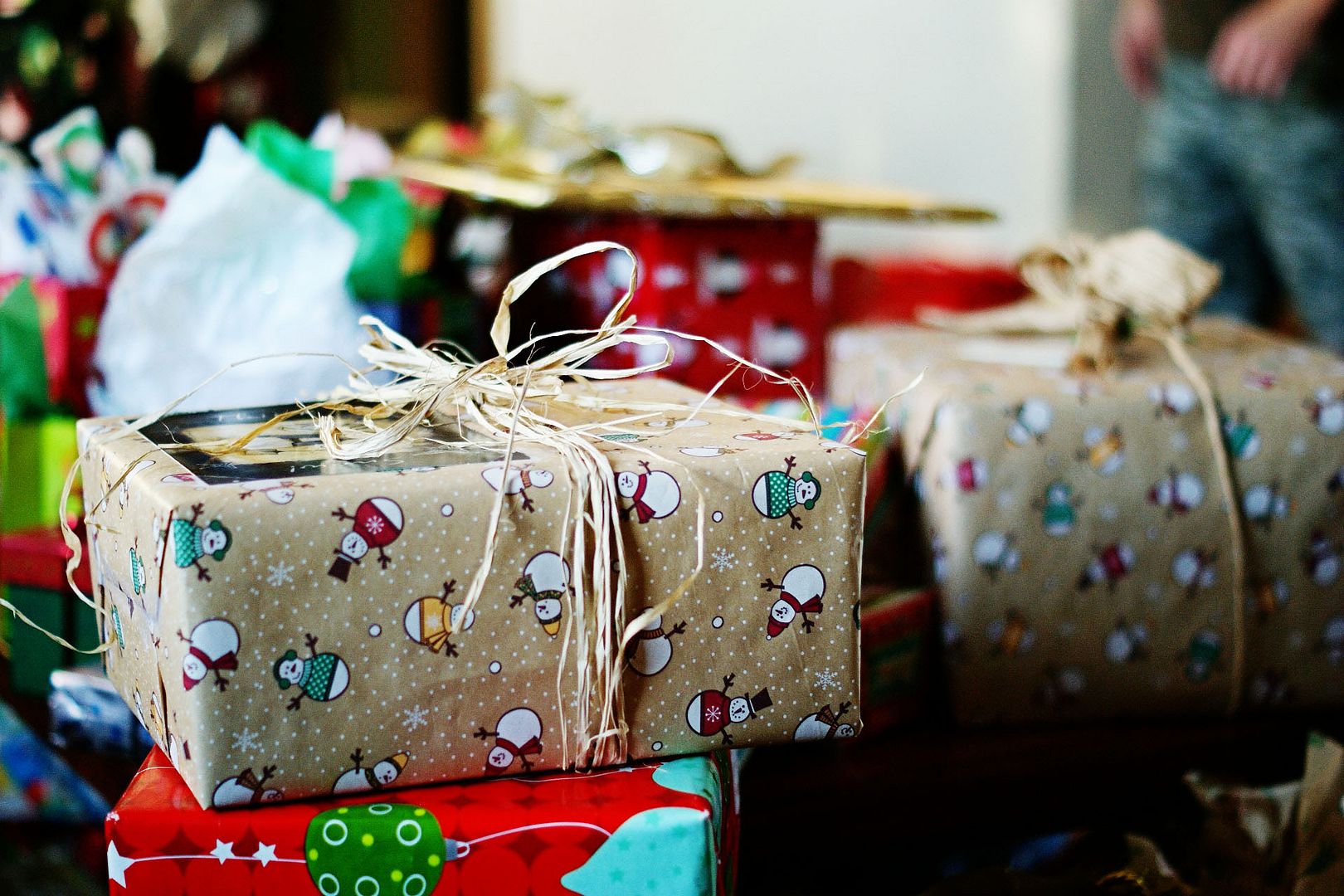 And here's a short clip from Christmas morning.
At 1 pm, we headed to church. My parents were speaking and they did a fantastic job. What an amazing blessing to be able to have Christmas fall on a Sunday and to be able to go to church.
Sunday afternoon, we went back to Snedakers. We had a delicious turkey meal and played games and visited the rest of the night.
How grateful I am to spend this time of the year with family. It's so fun to have kids too. Their excitement rubs off and reminds me of when I was a child. Hoping that your Christmas was as wonderful as ours!