You know your mom is a product review blogger when:
You get a package every day and know the UPS or FedEx guy by heart.
You yell "yay!!" when you see a brown box. (Who knows, it could be lima beans inside?)
You get get a new toy, and after you ooh and ahh over it, proceed to climb up on the couch and strike a pose, knowing she's going to need pictures to blog about your new toy. (Chan was especially cute today.)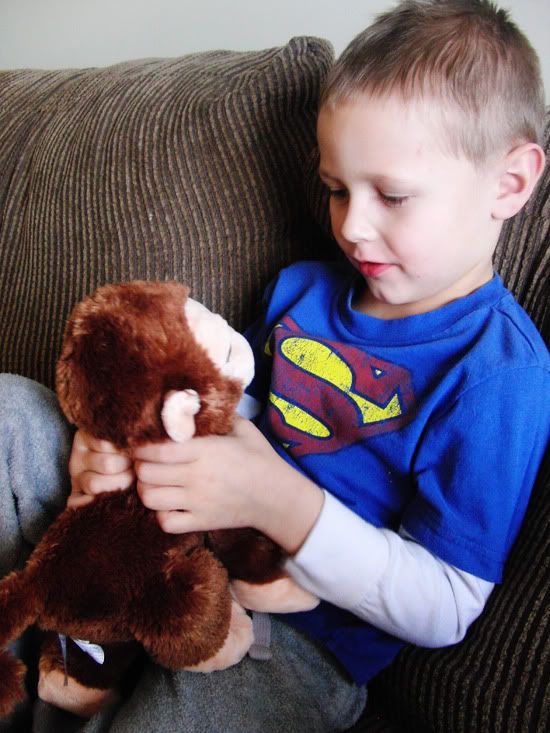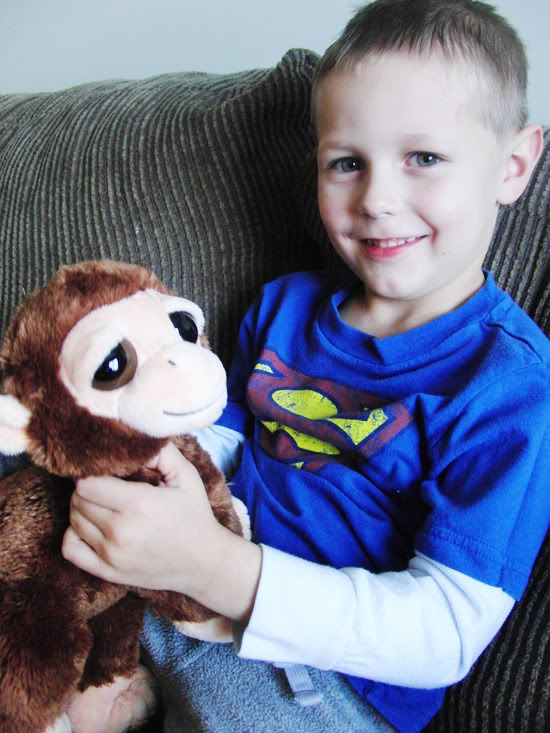 And the adorable monkey? He's from
Aurora
.