We can officially say that Rowan is crawling now. I have to laugh at his "style" though. He really doesn't care too much about it and takes his sweet time. Sometimes if something is too far away, he doesn't even attempt to get it, he just sits there. Sooooo different than Chandler. Chandler started crawling at 7 1/2 months when we went to Oregon to visit Jeralee & her family. Jer can attest that he was into everything and was Mr. Speed Crawler. I totally love that Rowan will just sit and be mellow. That's so different from Chan. I'm secretly hoping he's over a year old before he starts walking. Chan was 10 months and while it was fun to encourage him at the time, we haven't stopped chasing him since.
I also finally got a good picture of his little hippo teeth. I'm sure they will grow together when he gets more teeth, but I love the huge gap he has right now.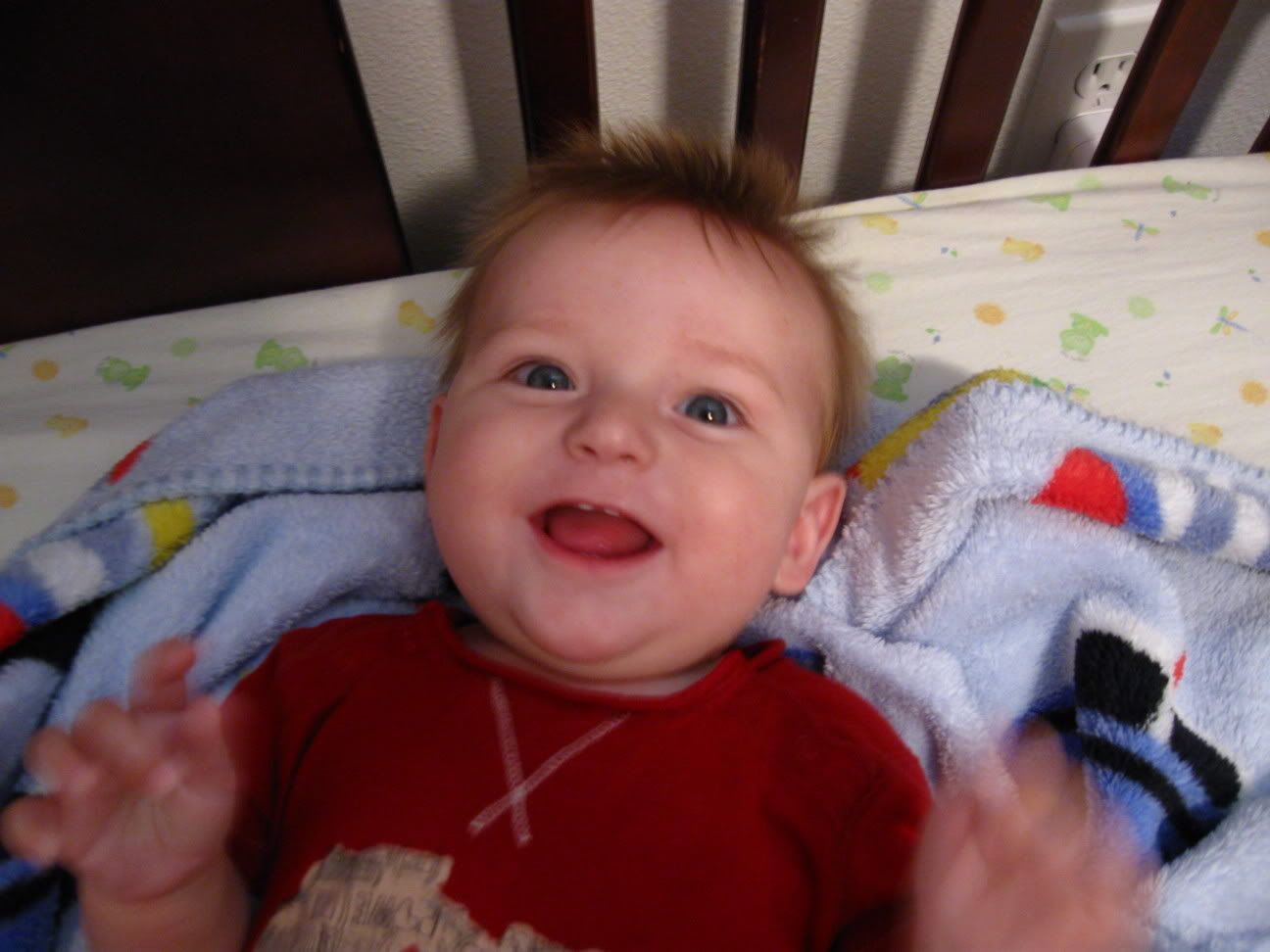 And lastly, a picture I tried to take of the boys today. The lighting is horrible, but oh well. Row's hair was getting way long in the front so I trimmed it up just a little bit. It's still out of control.