We wanted to take the boys to Day Out With Thomas last year, but I almost choked when I saw ticket prices. It wasn't in the budget and we couldn't justify it at the time, so we didn't go. I was so happy this year to get a media contact for my Babes and Kids blog so that we were able to go for free. The boys had a ton of fun riding the train, and doing different activities.
Our tickets were for 4:30, and we stood in a line for a bit thinking it was to get on the train. It wasn't the line, and we barely made it on. It was a sold out ride, so there was nowhere to sit. Luckily some nice people moved for us. I got a new lens for my camera which I was super excited about and got to really use it a lot for the first time this day. I think it captured some awesome shots.
Love this picture of Marsh and the boys on the train.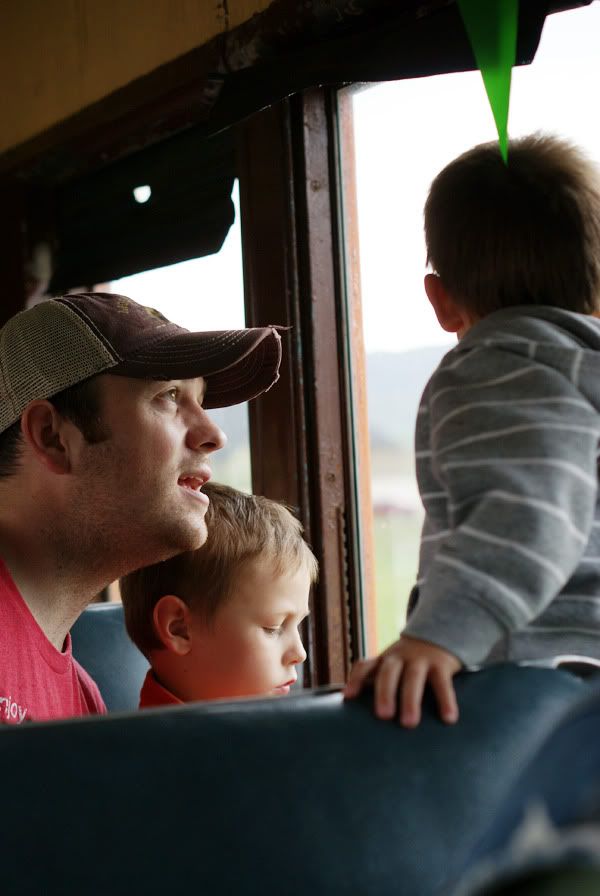 Chandler with Sir Topham Hat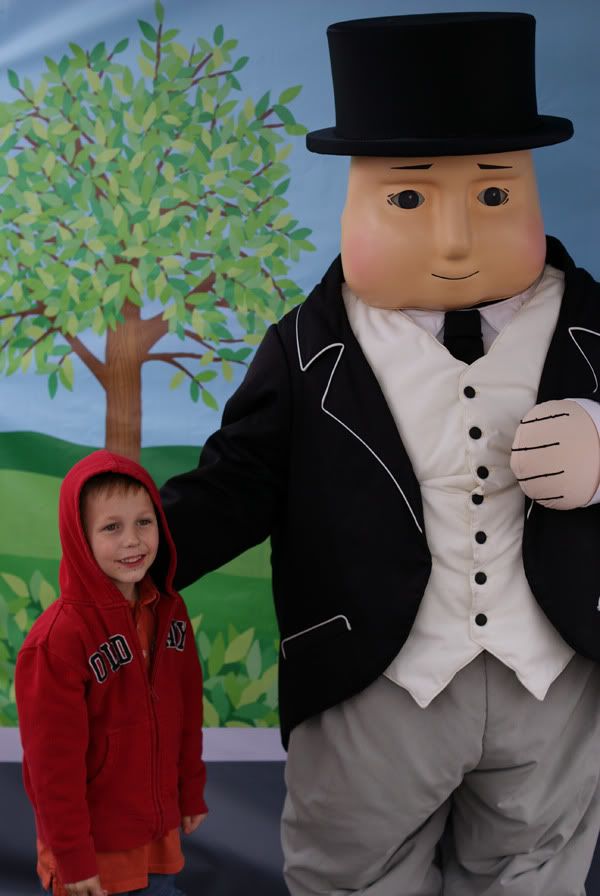 It started raining after we got off the train, and some people that were sitting by us decided they were going to leave. They gave us tickets for food that they had paid for, so we got free cotton candy and ice cream. The correct way to eat cotton candy. ATTACK!
Posing with Thomas the Train. Shortly after this picture with Thomas, Rowan had a TOTAL meltdown realizing that it was time to leave. Kicking, thrashing, hitting. It was horrible. Understandable when Thomas the train is what matters most to him in life. Overall, I think the boys had a great time, but I'm not 100% sure it would be worth $18 a ticket that they charge.