I'm a little behind posting this, but better late than never! Rowan turned 3 on January 17th, so just about a month ago. I remember thinking how big Chandler seemed at 3, but Rowan still feels like my baby. Maybe because he is. I made huge strawberry flavored/chocolate bear and tiger cake pops for his big day.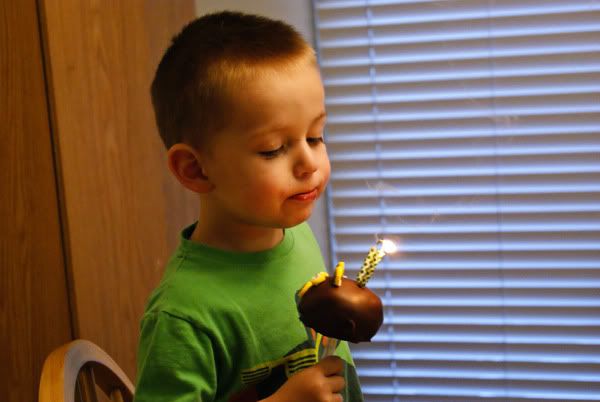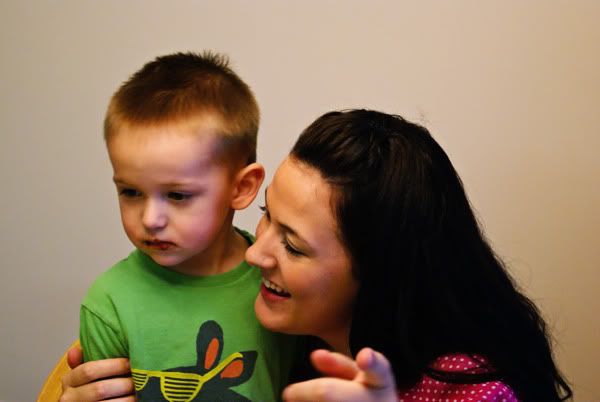 We didn't do much for his birthday just because the boys are constantly getting new toys with blogging. I did find him a zhu zhu pet for $4 with a little set. He was so cute and happy with it.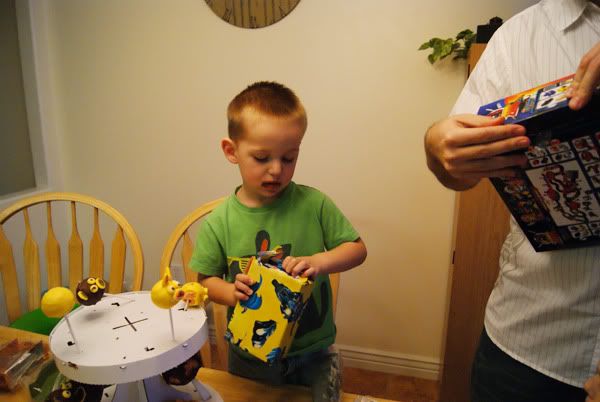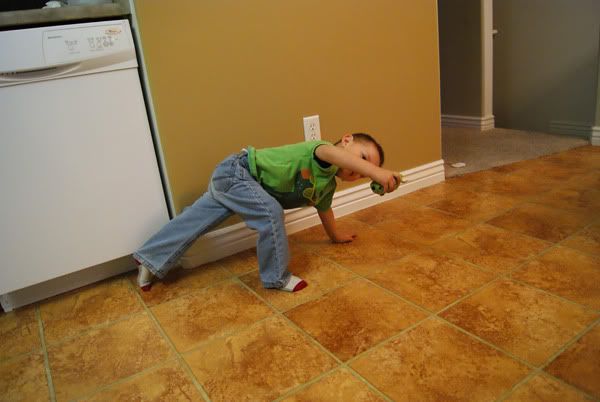 We next headed to McDonalds, which wouldn't be my choice, but it definitely hits the top of the list for Rowan. We were going to try to go see Megamind at the dollar theater and hyped the boys up to see it. We got there right when is was supposed to start, and it was sold out? The boys were so sad and couldn't figure out why we had to leave. Instead we headed to Target and let them play in the toy aisle for an hour. Kinda tacky, but who cares.
At 3 Rowan:
Is starting to talk much more, in sentences and says the funniest things
Loves to draw and color
Likes to eat: Honey sandwiches, Pepsi (if he gets ahold of it.), oatmeal & cereal, broccoli, hamburgers, apples
Loves animals, especially my sister's dog Martini. (Even if he isn't always nice to her.)
Is about ready for potty training. He likes to put on Chan's clothes and underwear. Come spring break, guess that's what we'll be doing.
Likes to look at books with little or no words. Aka scriptures, manuals, textbooks. Funny boy.