I'm 28 now. Well, as of the 6th. I will report that I don't feel much different, but that's to be expected right? My birthday fell on a Sunday, and I had worked all weekend, so after church all I really wanted to do was sleep.
On my way home from work Sunday morning, I heard some music in the car. I turned off the radio and couldn't figure out what was going on. I finally realized that Marsh had stashed the ipad underneath the seat. It went off at 6:30 am and was playing a birthday song and had a card with it.
After I got a much needed nap, Chan and Marsh sent me on a scavenger hunt, which was a cute idea. Each clue ended with a gift, and a small green bag with a question mark on it to give me another clue. Sense a batman theme here? Riddler to be exact. I got a new tripod for my camera, a camera case, and a new cd holder for the car. The scavenger hunt ended with Mr. Freeze in the freezer and an ice cream cake with everything you could imagine on it. Marsh and the boys got a bit carried away, so it was the kind of dessert that you eat 2 bites and you are sick.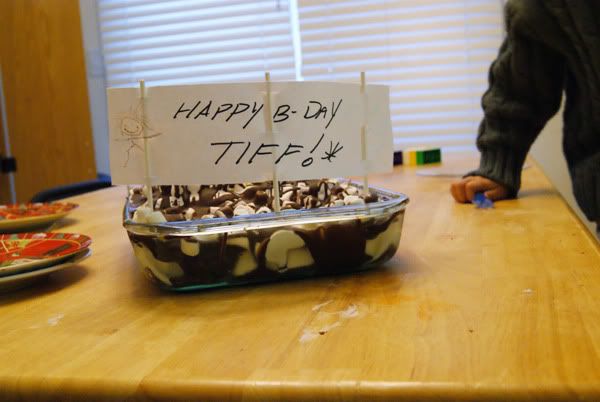 Ice cream bars, whipped topping, marshmallows, and almost an entire bottle of magic shell.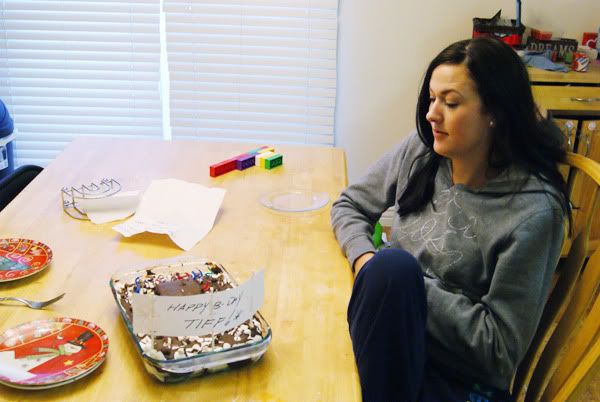 Sound weird wishing myself Happy Birthday, but happy birthday to me. :)