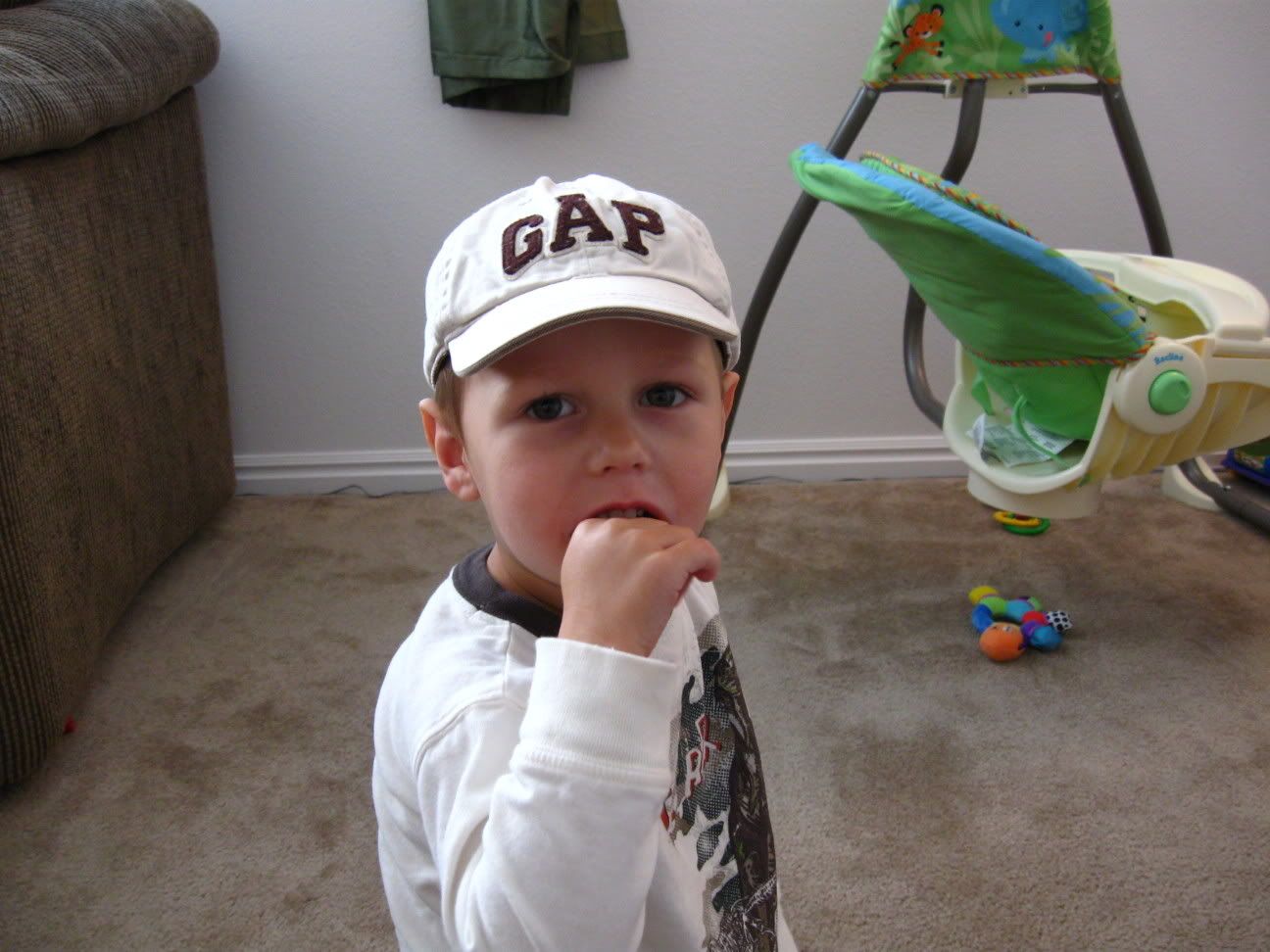 Whenever he is hungry he says he wants "La Food" or "Le Food". Marshall gets a pretty big kick out of this one since he is speaking proper French and he didn't teach him it. (Marsh speaks French in case you didn't know.)

Wants to wear his jasmies (jammies) all the time. He is particularly fond of his dinosaur, elmo & snowman pajamas right now.

Thinks Rowan is big enough to hold his own and tries to wrestle him. Of course I have to intervene.

Can't get enough of life cereal.

Is fighting naptime. He's starting to get so that some days he really needs a nap and other days he doesn't. I will miss naptime when it's gone :(

Is looking at books more often and likes going to the library.

He helps me indulge in my love for Target. He loves Target too - or should I say the popcorn and icee he gets everytime we go.

Has two little top teeth. They are so cute but I haven't gotten a good picture of them yet. 4 teeth in all now.

Is on his knees rocking back and forth and has been for over a week. I'm not ready for him to crawl so I'm not encouraging it. As for Marshall, he's trying to help him along.

He is starting to get a little bit of stranger anxiety. He will smile at someone and then put his head into my shoulder as if he is so shy.

He wants to eat solids and tons of them all the time now. He still nurses 6-7 times a day and then has 3-4 little meals throughout the day. I think it's a growth spurt. He does great with small soft foods, crackers, and beans. He's trying to self feed and loves to eat Baby Oatmeal and Yogurt.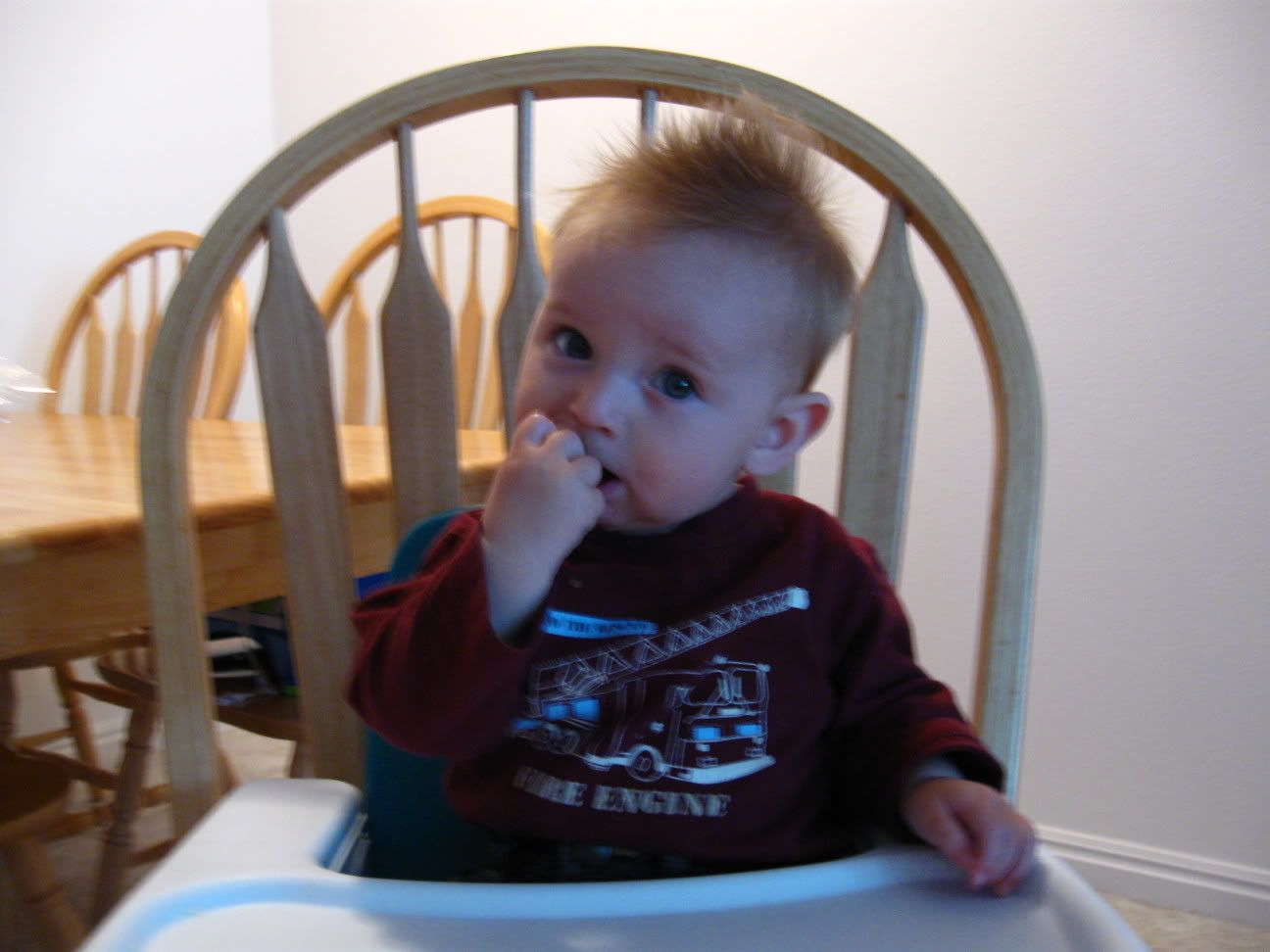 He STILL is not sleeping through the night. I don't want to count how many times I was up last night. I feel like this is a fact of life I should just accept. Sigh.

He's wearing mostly 6-12 month clothes but a few that are 12-18 months.

He's still as happy as ever and I have a hard time getting over the fact that he is 8 months...