At the end of last month, I was invited to become a Slim-Fast Ambassador. I'm sure some of you are shaking your heads like I don't need to lose weight, but the idea behind the ambassadorship and program was to create a WOW moment. I'm still carrying 10 extra lbs from before the first time I got pregnant. I'm also shooting to run a half marathon in 2 hours, so those are my goals. You can
read more about it here
.
I went to NYC on the 16th and 17th for a Studio Wow event. Amazing and quick trip to say the least. We are 45 mins from the airport, flight is 5 hours and it was another hour to get to my hotel in NYC, so to say the least, I did a ton of traveling in just a few short days. Some of the other bloggers were only being flown in for the day but because I live farther away, they put me up in a hotel that night. I stayed at 70 Park Avenue. This was posted above my bed. The part that you can't see on the picture said, "hold" in red. I didn't get it either.
While I was there, I was too afraid to go out by myself, so I opted to order in room service that night and the next morning. In case you are wondering what $25 of room service in NYC looks like, see below. Breakfast in the morning was equally as expensive.
The next morning, I went for a nice run, ate breakfast at the desk in my room, and skyped with my Rowan man since it was his birthday. I spent my time showering and getting ready which doesn't happen all that often and checked out at 12 pm.
I was then taken over to Gary's Loft, where Studio Wow was set up in a top floor penthouse. It looked pretty amazing!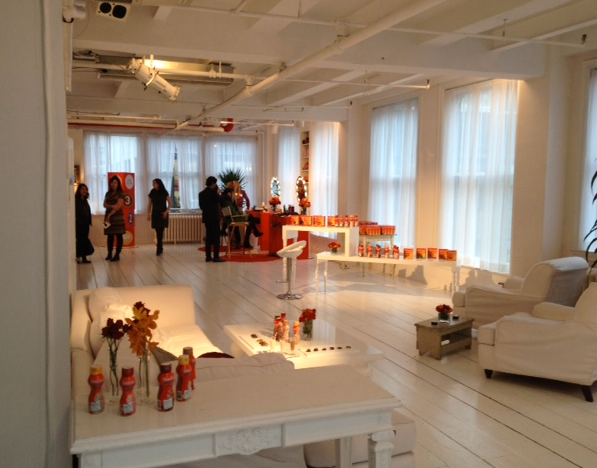 I had this fantastic view of the Empire State Building if I looked out one of the windows. Too bad it was foggy that day!
We ate lunch at a fabulous place and then came back to Studio Wow to have our own little wow moment. The Studio Wow team was so amazing and included
photographer Nigel Barker, beauty expert Joey Maalouf, chef Robin Miller, stylist Jacqui Stafford and Ali Auerbach - their registered dietician. Here is the kitchen where Robin Miller was set up.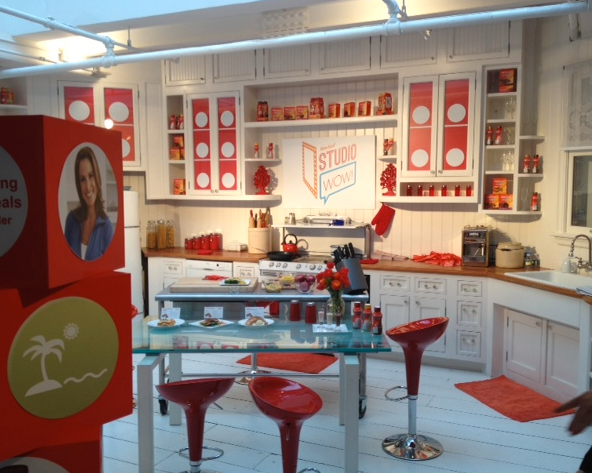 I met with each of them one on one and it was so much fun. I was excited to get this picture with Nigel Barker:




Ali gave me tips on how to lose a bit of weight while I train, Joey did my hair, Jacqui showed me some styles that would look great on me, Robin let me taste some of her meal creations, and Nigel took some pictures! Below is my headshot that I was e-mailed, pretty fun, right?




Amazing experience, and I'm excited to meet my goals!