What's the summer without a day at the zoo? My mom was here a few weeks ago. I totally look forward and soak up the time when my mom is down here. Although she lives 4 hours away, she makes it a priority to come down quite a bit to see her kids that live in Utah. She spent a few days helping me clean, take care of the boys, and we took a trip to the zoo. This year, they have Zoorassic park where there were huge exhibits of dinosaurs all around. They seemed really lifelike and some of them even spit water. Rowan was terrified of the huge T-Rex. Once we got home, I realized I didn't get any good pictures of the Dinos, but still got a few cute shots.
Checking out the monkeys

Grandma Puppy helping the boys get on the Rhino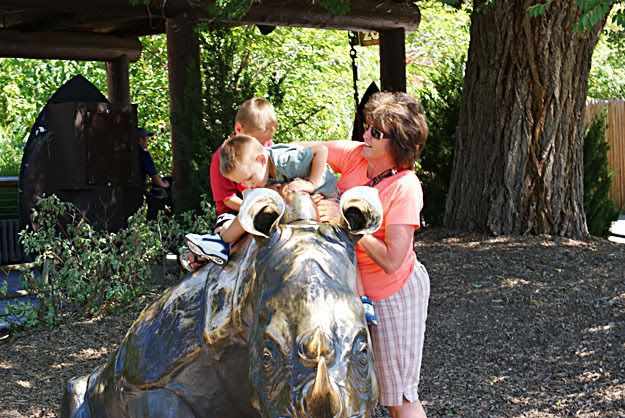 Kind of a cool wooden horse.

It was lunchtime for the elephants!