I'm finally getting around to posting the last about Bear Lake. The day that we went to the Minnetonka caves, we also went for a hike. The hike we went on was Limber Pine Loop. It was close to bear lake, and makes a loop. It was about 2 miles, so a perfect distance. All of the kids did great!

Everybody before the hike.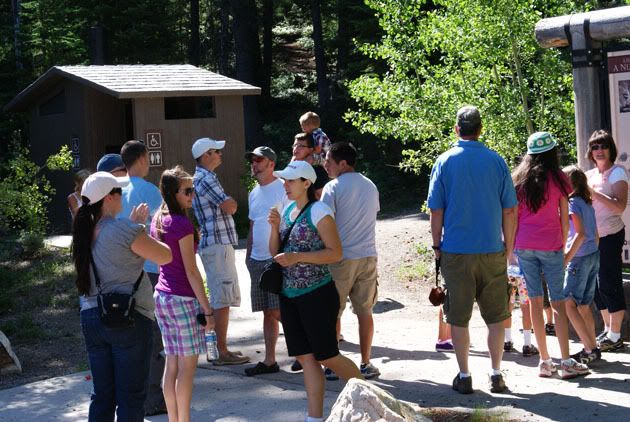 All of the grandkids together for a group shot.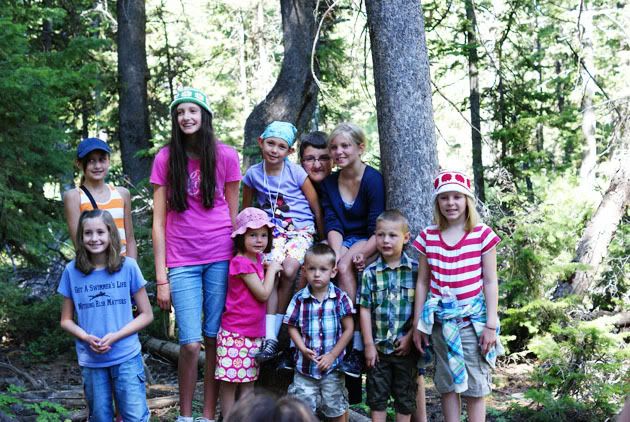 Rowan and his hiking stick


View from the top of the loop.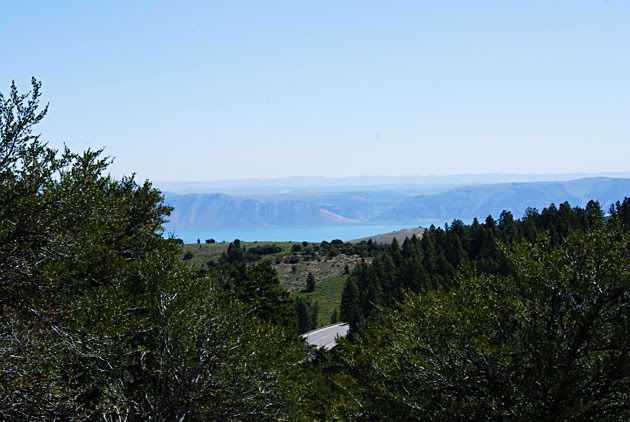 Rowan getting a shoulder ride from Uncle Geoff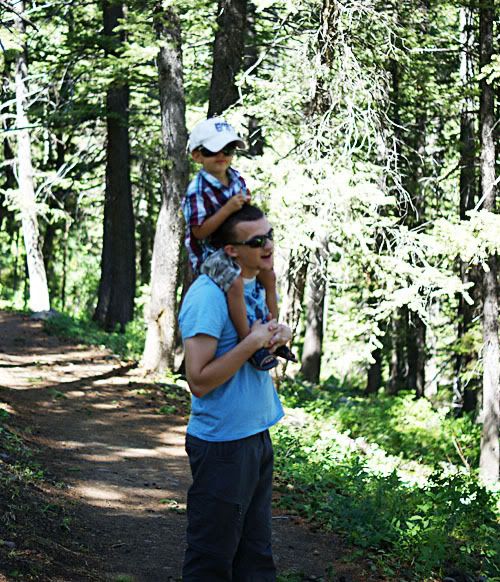 That evening, my brother organized a bocce game. The kids and adults had fun playing.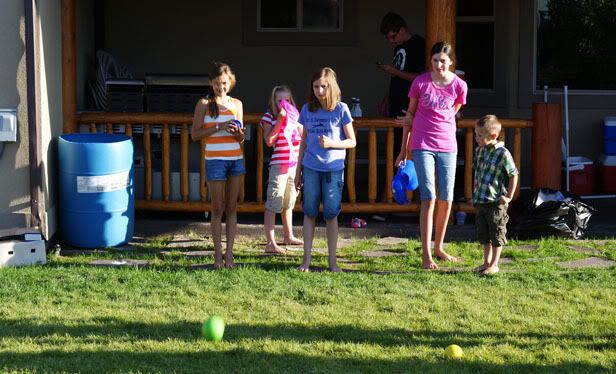 The kids prizes were inflatable animals. Rowan was riding around on this Flamingo half the night like this. Who knew dollar store toys could be so cool.
The girls also did a flip flop fabric craft. We tied pieces of fabric around our flip flops to get a fun look.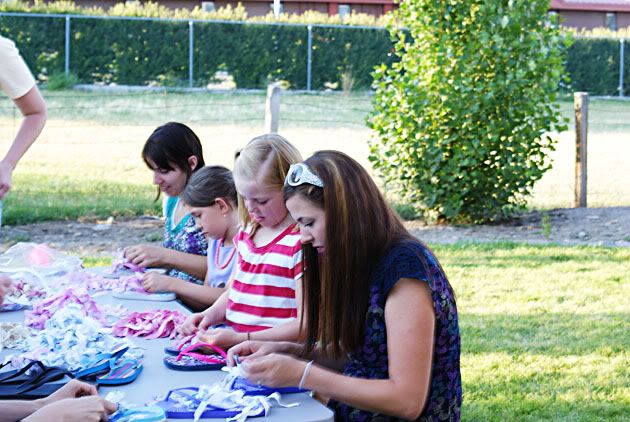 Didn't mine turn out cute?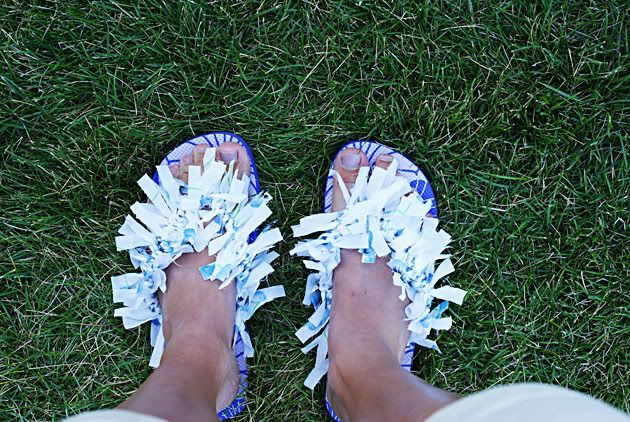 My sister in law Cheryl and I showing off our flip flops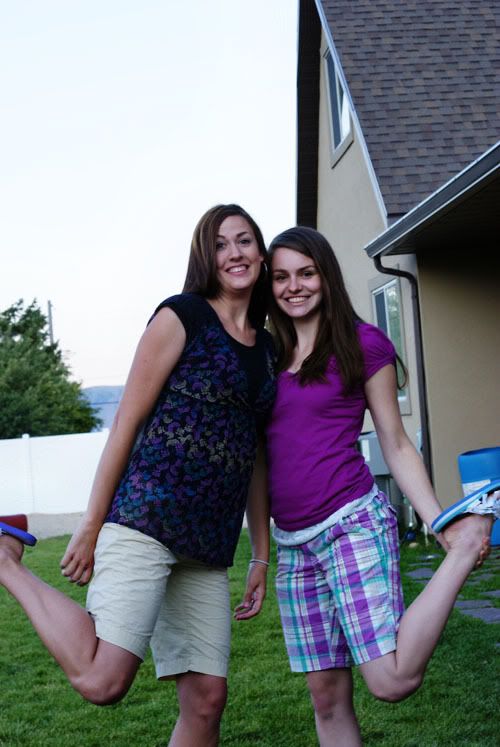 The last day that we were there was a day spent at the lake again. There was more boating, food, and burying in the sand. The first day that we were at the lake, all of the kids were riding the tube. They somehow all fell off and so Chan and Rowan weren't interested in riding the tube anymore. Thank goodness for life jackets and for some of the older kids stepping up to take responsibility for our little guys.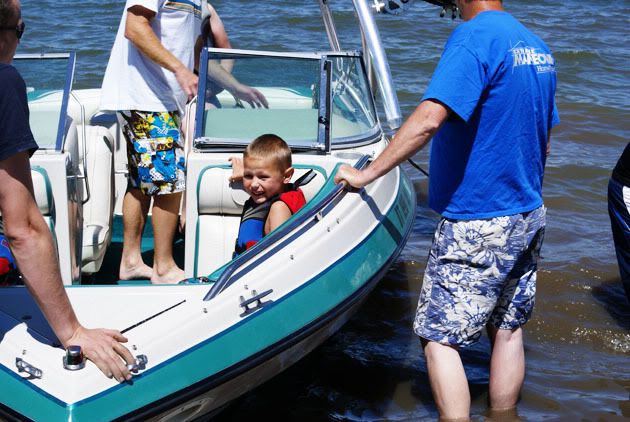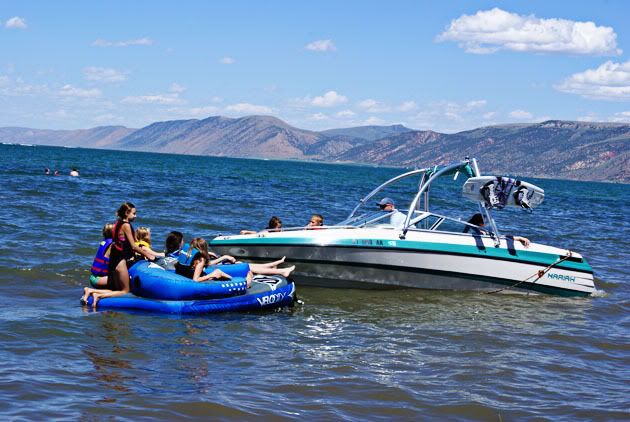 Such a relaxing vacation, and I can't wait for our reunion next year!