This year was our 2nd annual Nielson family reunion. If you remember, last year we rented a house on the Oregon coast. This year, we spent 4 days in Bear Lake. We rented a beautiful lodge very close to Bear Lake. We spent the days boating, eating, hiking, going to the Minnetonka caves, going for Raspberry shakes, playing bocce, crafting, watching movies and more. It was such a fabulous vacation and so nice to see my siblings and parents. I had over 250 pictures after I'd gone through and deleted over 100, so I'm going to share some of my favorites from each day. And since a 4 day vacation post would get quite long, I'm going to break it up by day. So here is some from Sunday night when we got there, and Monday. I realized I didn't have a lot of Chan on this day, but I think it's because he spent a lot of time on the boat while I was on the beach taking pictures.
My dad's reaction in this picture is funny. It was really a lot darker, we were out by the fire roasting marshmallows.

My beautiful sister who lives in Oregon - I hadn't seen her and her girls for a year. Isn't she pretty?

Rowan totally rocking my sunglasses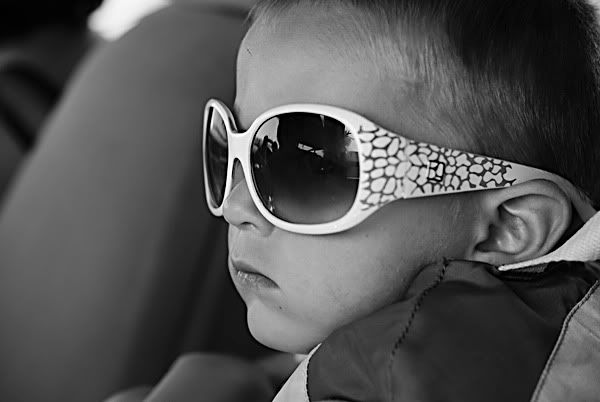 We tried to get a picture of Marshall and I, but the f-stop was set really low on my camera, so instead it's focused in on Rowan, who appears to be thinking. :)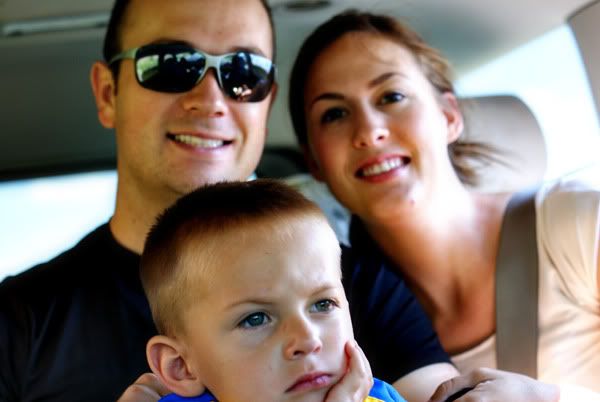 The tube of terror! Fun stuff! Lia, Avry, Me Cheryl (My sister & Sister in laws)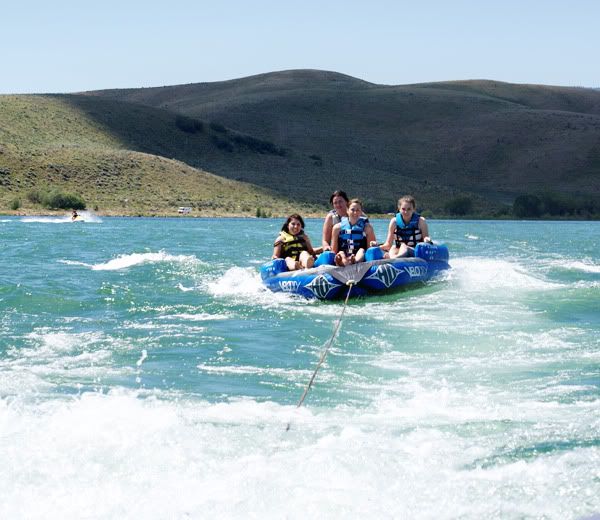 Geoff and Cheryl spent all of this time making my nephew Kaden into a merman. Ha!

The first of 2 days that Rowan napped on the beach. Notice anything out of the ordinary?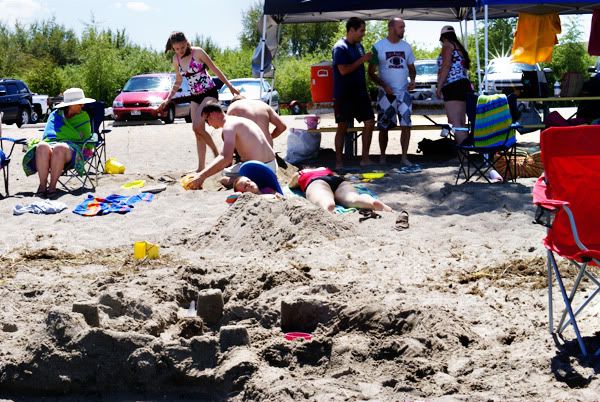 He got buried in the sand and fell asleep about 5 minutes later. He stayed like this for over an hour!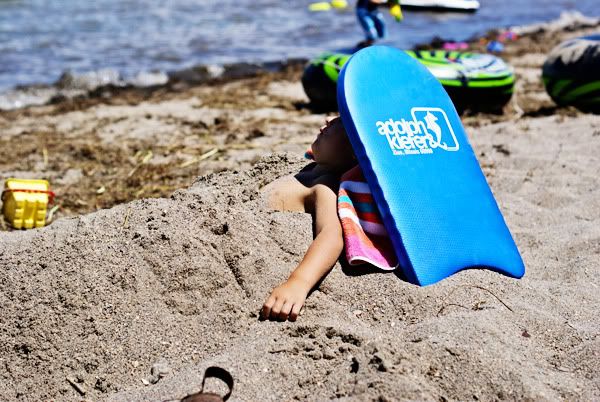 I call this picture "sand toy"

My niece Maeli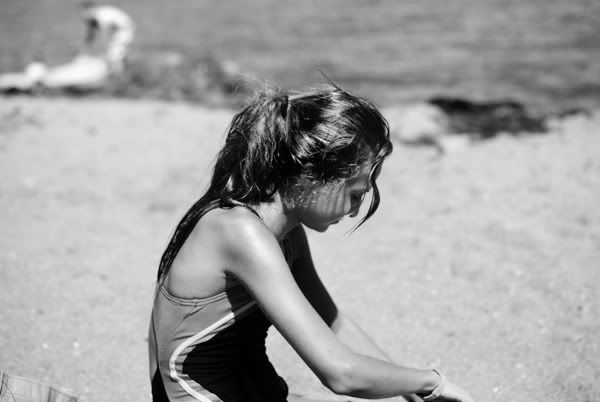 Pretty shot of Bear Lake from the beach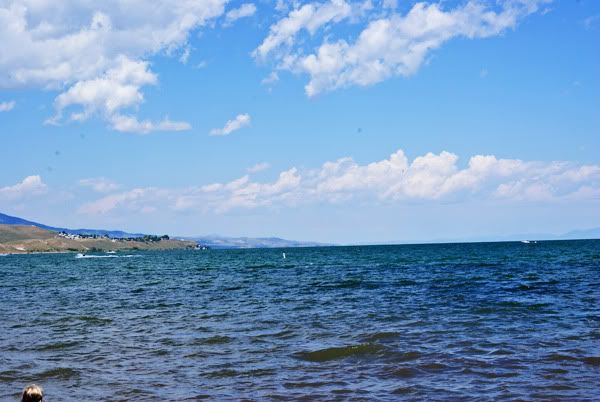 Marshall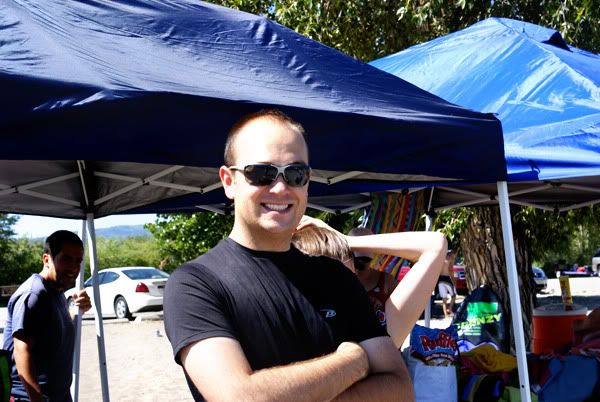 Stay tuned for Tuesday pictures....