The second full day that we were at Bear Lake, we went to the Minnetonka Cave. Pretty amazing experience. Since I'm not going to explain it right, here is what the cave is all about from their website:
Minnetonka Cave is a fascinating 9-room cave of stalactites, stalagmites and banded travertine that was originally found by grouse hunters.Enjoy a guided 90-minute, half-mile walk into this beautiful cave. Be prepared for the 400 steps up and down in the cave and bring a jacket, since the cave is cool at about 40 degrees year round.
Since they only start tours on the hour, we had to wait for the next tour. The kids stayed busy trying to feed the chipmunks. I didn't actually get any of them in the pictures, but they would come right up to the kids and eat out of their hands. The first time that one took a cracker from Chandler, you would have thought he won the lottery, it was so cute.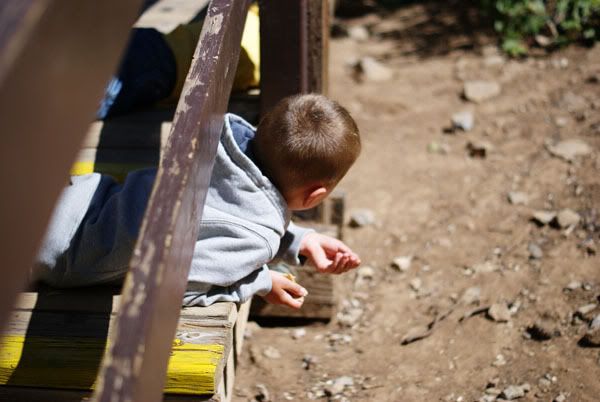 Chandler with Uncle Jason in front of the cave

This is my niece Bianca. She is so so funny. I told her to smile, and she crosses her eyes, sticks out her hands, and starts making monster noises.

These are the steps you see when you first walk into the cave. It was definitely chilly at 40 degrees, and there were a TON of stairs. 444 in and 444 out to be exact.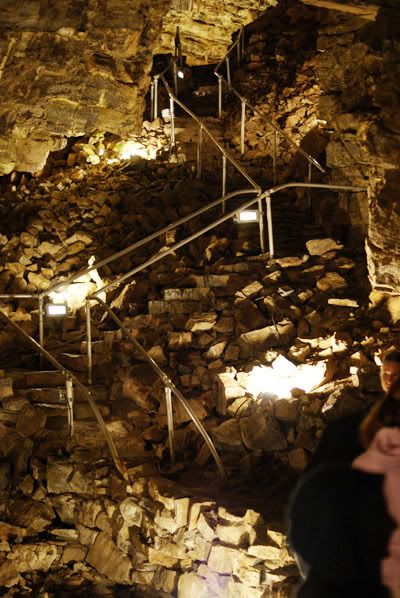 One of the stalagmites. It's funny how they look like people and things. They all had names.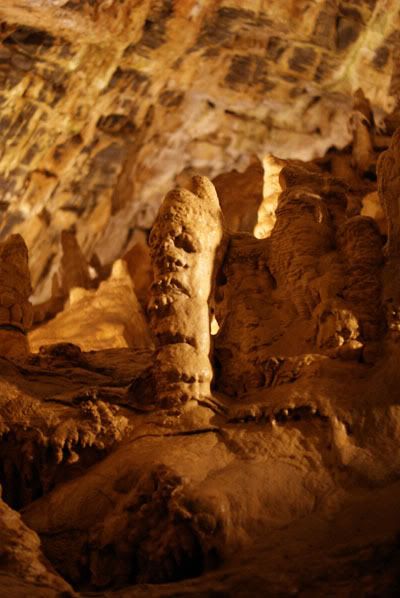 Overall, it was a really great experience. Marsh and I had to carry Rowan during portions, but the boys did great. It was a very cool cave, I would recommend it to anyone visiting the Bear Lake area.