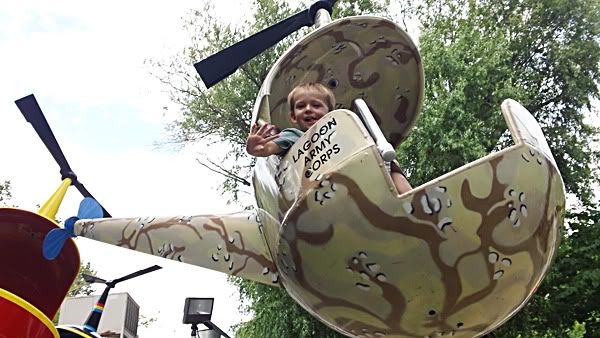 I've wanted to take our boys to Lagoon since we moved down here. I knew however, that we would spend most of the time in KiddieLand, so of course we couldn't justify $130+ (that's probably with a discount) going. My sister and her husband both have Lagoon days, and I was so so excited when she said she had extra tickets for our family to go.
I think it would be an understatement to say that the boys were in heaven. I'd worked (of course) the night before, so we didn't get down there until 2. It was really hot and weirdly humid. I was surprised at how patient Rowan was to wait in line. He had his moments of course, but he did really well for the most part.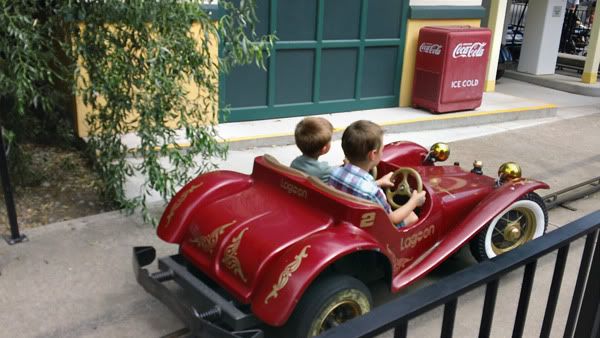 Chan was tall enough to ride a few of the roller coasters, and loved going on The Bat. I'm surprised at the fact that he has absolutely no fear, and would have ridden some of the big coasters if he could. Our tickets included a nice lunch and so we sat with with my sister and her husband to have lunch.
Later in the evening, Avry and Justin took the boys so that we could go on some bigger roller coasters. It was fun, but I'm much more into seeing that the boys have fun. My brother, sister in law and their two girls were there as well, so a bunch of us adults went on some of the rides. I did about 5 rides and was done. (Can you say dizzy/puke? ;) ) We were able to validate our passes and are probably going to be bouncing back for $10 a ticket this week, which I'm excited about. Thanks Justin and Avry for the tickets, we really appreciate it!!