Last weekend we went up to Idaho for Marshall's sister's wedding. (Ashley) We left Thursday morning and were there until Sunday afternoon. It was so nice to go for more than a day or two, caught up with a lot of family and had a wonderful time. Ashley went through the temple on Thursday night, and it was the first time Marshall and I had been together in a long time. Amazing how kids put a damper on actually going together. She got married Friday afternoon in Rexburg, had a dinner that night, and then a reception Saturday night. She married a nice guy from Calgary, AB (AJ) and they make a fabulous couple. We couldn't be more happy for them, and it will be fun to get to know a new brother in law. I took a ton of pictures but here are just a few.
Ashley & AJ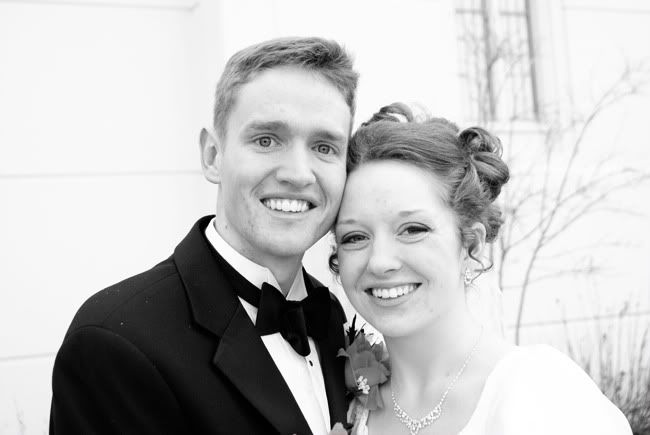 Chandler and his cousin Claire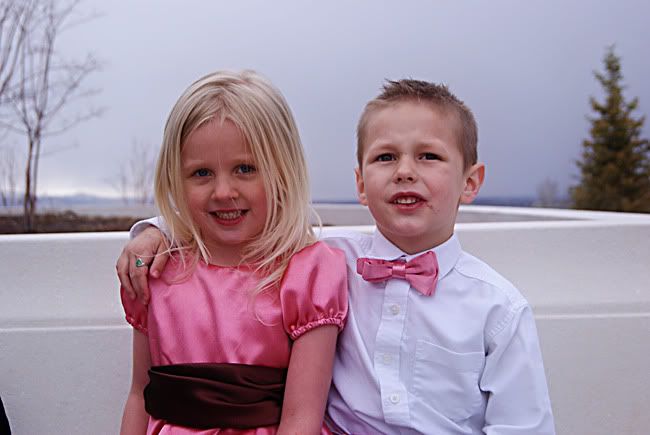 My brother Geoff and his wife Cheryl also gradauted from BYU-Idaho. If I remember right, Cheryl graduated with a Bachelor's in Music Education, and Geoff with an Associates in Architecture, and a Bachelor's in Construction Management. Geoff spoke at his department graduation and did a great job. They are headed to Moscow for graduate school in the Fall and I admire them both for continuing on with Master's programs. I know all I could think about was a break when I got my Bachelor's. Congrats Geoff and Cheryl!